For over 30 years, OCS – Optical Control Systems GmbH has been known for innovative, customer-specific solutions for quality control and assurance in the polymer and petrochemical industries. In particular, OCS has made a name for itself internationally with customised quality measurement systems and laboratory equipment for raw material manufacturing and the plastics processing industry.
The range of services extends from the manufacture of future-oriented quality measurement systems to system integration and the planning, implementation and commissioning of turnkey laboratories. As the world market leader in the field of optical quality inspection systems, we are represented in over 35 countries. More than 100 experts work for us at our company headquarters in Witten alone. Made in Germany.
Our Vision: 100% purity of your raw materials, films and web materials through individual quality control systems.

Improved Quality
With our innovative inspection systems for quality assurance, we increase your product quality and ensure smooth manufacturing processes.
Reduced Costs
Through the early detection of contaminated batches during the ongoing manufacturing process,
we help you to avoid costs arising from faulty production.

Customised Solutions
Working together with you, we develop customised solutions for your quality control processes – solutions that are individually tailored to your needs and market requirements.
Knowledge Carrier
With over three decades of experience and an international team of specialists, we have in-depth expertise in quality testing and production process optimisation.
Partner
We are a committed partner to our customers at all times, providing expert advice, planning and ongoing support in implementation and operations.
Solution Provider
With our deep expertise, we have the capacity to help you develop creative solutions that ensure smooth and flawless production processes.
Our Philosophy: Trust is Good, Quality Control is Better!
Our competence brochure to browse through
2019
2019
Launch at K Fair of the Pellet Scanner XP7 with X-Ray technology, FSA100V2/FSA200V2, XTA, FSP600 MCE, Purity Control OnRoll (PCR)
2016
2016
Plastics Excellence Awards Dubai: Finalist with the PS800C and Melt Flow Measurement System OP5 
2010
2010
20-year anniversary
Launch of Pellet SCanner PS400C
6th appearance as an exhibitor at K Fair in Düsseldorf
2009
2009
Development and launch of FNCT with LyondellBasell, turnkey laboratory with IOCL
2008
2008
Launch: Rheometer OP5
Success story: turnkey laboratory installed with Sabic and Saudi Kayan
2006
2006
Completion of the third company building
2005
2005
German Innovation Award for the successful introduction of outstanding innovations and related business concepts
2004
2004
Launch of the Web Inspection System FSP600 (production-integrated)
2000
2000
10-year anniversary
Launch of Pellet Size & Shape Distribution (PSSD)
OCS measurement systems in use at over 50 manufacturing companies
1999
1999
Launch of Glossmeter GM5, Hazemeter HM1 and Film Thickness Device TM9
Dedication of the second company building
1995
1995
Relaunch of the PS25C/PT2C, which makes colour deciations detectable
1994
1994
Launch of the Aplairs® system and relaunch of PS25
Manufacture of the first winder
1991
1991
Launch of the new FQM2 optical test system
1990
1990
Founding of the company
Development and launch of film testing and inspection systems and installation of prototypes
100 % Quality in All OCS Processes
OCS delivers the highest quality in all areas of the company. We fulfil the requirements of DIN EN ISO 9001:2015, from the development of new products to system manufacture, installation and after-sales service.
As an extremely customer-oriented and efficient company, we pay special attention to adherence to this standard.
OCS Sustainability – A Partner in Climate Protection
Sustainability is also a very important issue for OCS, and climate protection is particularly close to our hearts. The greenhouse gases generated in the production of a company print publication were offset by supporting regional/international climate protection projects. For example, moors for climate protection (more) and sustainable Brazil nut cultivation for forest protection in Peru (more). More news about OCS sustainability will follow soon!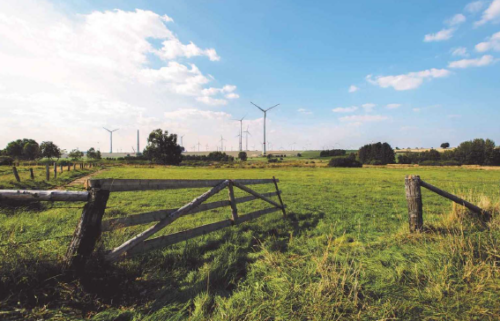 OCS Responsibility – The Joint Traineeship
Together with Deutsche Edelstahlwerke KarriereWERKSTATT GmbH, we offer three young people the opportunity to complete their Mechatronic Technician traineeship at OCS. With financial support from the state of North Rhine-Westphalia and the European Social Fund.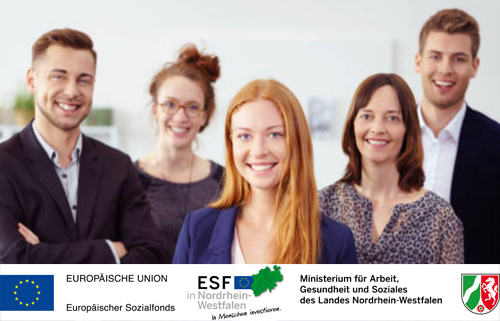 OCS Partnerships – PLASTICS Industry Association
Many people unfortunately still associate the plastics industry with negative associations. There is no direct conversation about how plastics positively impact the world. However, the Plastics Industry Association communicates this and they do it transparently. Millions of jobs are created in this industry, whether in medical technology, for example, not to mention recycling. We have been a member of the PLASTICS Industry Association since 1998. The exchange on current topics and the joint networking connects us. Learn more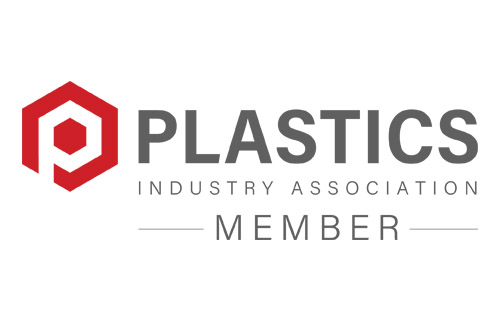 OCS Worldwide
In addition to the company headquarters in Witten, OCS operates three further project offices in India and Malaysia and maintains close contact with company partners in various countries (shown in dark grey on the map):