Modular Film Analyser (MFA)
The OCS Modular Film Analyser (MFA) is used for the continuous cooling, stripping and winding of extruded polymer film. In combination with a variety of different measuring instruments, a wide range of applications for the analysis of different sample materials is covered.
In addition to the Film Surface Analyser (FSA100V2/FSA200V2) for optical quality control of the polymer film, online spectroscopy, the measurement of haze and transmission as well as gloss and thickness can be integrated. This allows the combination of a tailor-made and yet economical solution.
Features
Modular architecture for customer-specific configuration with different measurement devices
Homogeneous, yet fast tempering of the polymer melt
Wide control range of film speed and tensile force for adaptation to a large variety of sample materials
Intuitive operation via Touch Panel
Simple winding change thanks to pneumatic winding mandrel
Comprehensive alarm and status monitoring for autonomous operation
Variants
OCS Modular Film Analyser with one/two Chill Roll(s) (MFA-CR)
– OCS Cast Film Line or OCS Tape Line (SSA)
OCS Modular Film Analyser with Blown Film Tower (MFA-BFT)
– OCS Blown Film Line
OCS Modular Film Analyser with Calender (MFA-Calender)
– OCS Tape Line (TQA)
Sales Team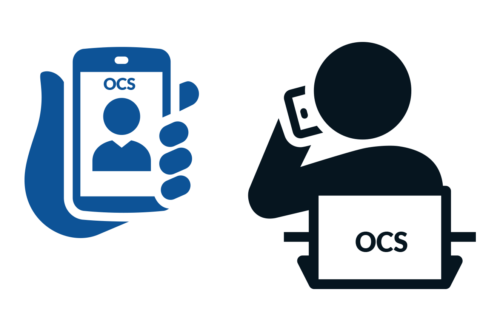 T +49 2302 95622-0
F +49 2302 95622-33
info@ocsgmbh.com
www.ocsgmbh.com
Address
OCS Optical Control Systems GmbH
Wullener Feld 24
58454 Witten
Germany