LASER Marking System (LM100)
The OCS LASER Marking System is designed and manufactured using state-of-the-art technology. The LM100 can be used to mark or label defects on polymer films (tape). The labelling and marking settings as well as the power of the laser can be configured with the operator software to the corresponding product requirements. The LASER Marking System consists of laser, control and suction unit.
The laser unit essentially consists of a class 4 air-cooled laser, a two-part protective cover, a viewing window and a pneumatically swivelling film guide. The laser unit has two air filters so that neither dirt nor dust accumulates inside its CO2 laser.
Features
Laser unit with class 4 air-cooled CO2 laser
Two-part protective cover completely encloses the danger area
Two air filters prevent dirt and dust from accumulating in the laser unit
LED lighting
Pneumatically swivelling film guide
Adjustable movement speed of the swivel arms
Viewing window on the laser unit
Operator software with a wide range of labelling and marking settings
Compatible with
OCS Tape Line
OCS Modular Film Analyser (MFA)
Sales Team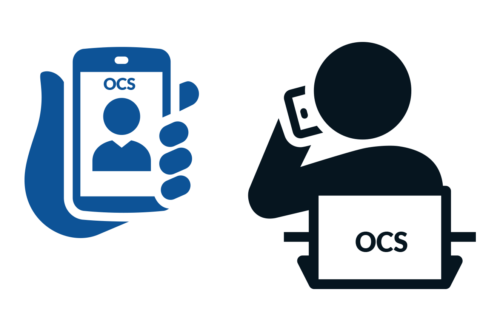 T +49 2302 95622-0
F +49 2302 95622-33
info@ocsgmbh.com
www.ocsgmbh.com
Address
OCS Optical Control Systems GmbH
Wullener Feld 24
58454 Witten
Germany